Digitalization & Human Rights
Serving as an inspiration for nations across the globe since 1948, the Universal Declaration of Human Rights (UDHR) provides a set of common principles essential for securing human dignity, equality, and peace for all people. These fundamental rights and freedoms range from the right to life, work, education, medical care, and many others (UDHR, online source). To a great extent, these principles are also reflected in the recent "2030 Agenda for Sustainable Development" – a pledge spearheaded by the United Nations that establishes 17 Sustainable Development Goals (SDGs) – "No Poverty," "Zero Hunger," "Good Health and Well-being," "Quality Education," "Gender Equality," "Clean Water and Sanitation," "Affordable and Clean Energy," "Decent Work and Economic Growth," "Industry, Innovation and Infrastructure," "Reduced Inequality," "Sustainable Cities and Communities," "Responsible Consumption and Production, "Climate Action," Life Below Water," "Life on Land," "Peace, Justice and Strong Institutions," "Partnerships to achieve the Goal" that aim to alleviate poverty, safeguard peace and promote global prosperity. While these goals, rights, and freedoms represent critical standards on the way to sustainable and equitable development of mankind, their achievement remains a moving target across the world.
In this context, the rapid arrival and adoption of digital technologies have been viewed with optimism, with citizens, policy-makers, and scholars worldwide putting great hopes into the potential of digital solutions to help reach envisaged goals. Meeting these expectations, digital technologies have proved themselves vital in supporting education (Lehmann et al. 2015; Winkler and Söllner 2018; Oeste-Reiß et al. 2017), collaboration (Seeber et al. 2020; De Vreede and Briggs 2019), social inclusion of vulnerable groups (AbuJarour and Krasnova 2017; AbuJarour et al. 2017), as well as alleviating inequality (Carter et al. 2013).
On the other hand, growing evidence points at the unintended negative consequences of growing digitalization. Across a variety of contexts, the use of digital technologies and increasingly artificial intelligence has been linked to bias and discrimination (e.g., Eubanks 2018), social inequalities (e.g., O'Neil 2016), exclusion, instead of inclusion of vulnerable groups (Eubanks 2018), misinformation, information overload and fake news (e.g., Meinert et al. 2018; Moravec et al. 2018), the emergence of echo chambers (Kitchens et al. 2020), surveillance and privacy intrusions (e.g., Zuboff 2019).
Against this background, this track focuses on empirical and conceptual research about application domains, methods, techniques, prototypes, consequences of information systems that foster human rights and the achievement of Sustainable Development Goals (SDGs). Among others, we further want to investigate how people shape information systems during their practical use to reach a sustainable and equitable development of mankind. We welcome submissions that focus on the design, development, and effects of such information systems alike. Possible topics include but are not limited to:
Bias and Discrimination
Fairness in Algorithms
Fair Work and Inclusive Workplaces
Digital Inequality
Designing Technology for Dignity
Ethics of Information Systems
Social Inclusion of Vulnerable Groups
Refugee Tech
Technology and Global South
Information Technology for Development
Value-Sensitive IS Design
Social Inclusion and Education (e.g. learning groups, vocational training, teaching learning scenarios)
Culture sensitive design of teaching learning approaches
Social Inclusion and Collaboration
The Role of Technology in Overcoming Humanitarian Crisis
Labor Unions and Social Partners
Peace, Justice, Institutions
Technology, Health and Well-Being
Surveillance Capitalism, Privacy and Security
Cyberbullying and Digital Aggression
References:
2030 Agenda for Sustainable Development, https://sdgs.un.org/2030agenda; https://sdgs.un.org/goals




AbuJarour, S., Krasnova, H. (2017) "Understanding the Role of ICTs in Promoting Social Inclusion: The Case of Syrian Refugees in Germany", European Conference on Information Systems (ECIS 2017), Guimarães, Portugal.




AbuJarour, S., Krasnova, H., Díaz Andrade, A., Olbrich, S., Tan, C.-W., Urquhart, C., Wiesche, M. (2017) "Empowering Refugees with Technology: Best Practices and Research Agenda", Panel Proposal, European Conference on Information Systems (ECIS 2017), Guimarães, Portugal.




Carter, Michelle, Deborah J. Armstrong, Allen S. Lee, Eleanor T. Loiacono, and Jason B. Thatcher. "Social Inclusion in a Hyperconnected World." (2013) AMCIS 2013 Proceedings.




De Vreede, Gert-Jan, and Robert O. Briggs. "A program of collaboration engineering research and practice: Contributions, insights, and future directions." Journal of Management Information Systems 36.1 (2019): 74-119.




Eubanks, V. (2018). Automating Inequality: How High-tech Tools Profile, Police, and Punish the Poor. First edition. New York, NY: St. Martin's Press,. Print.




Kitchens, B., Johnson, S.L. & Gray, P. (2020). Understanding Echo Chambers and Filter Bubbles: The Impact of Social Media on Diversification and Partisan Shifts in News Consumption. MIS Quarterly, 44(4), 1–32.




Lehmann, K., Oeste, S., Janson, A., Söllner, M., & Leimeister, J. M. (2015). Flipping the Classroom–IT-unterstützte Lerneraktivierung zur Verbesserung des Lernerfolges einer universitären Massenlehrveranstaltung. HMD Praxis der Wirtschaftsinformatik, 52(1), 81-95.




Meinert, J., Mirbabaie, M., Dungs, S., & Aker, A. (2018). Is it really fake?–Towards an understanding of fake news in social media communication. In International Conference on Social Computing and Social Media (pp. 484-497). Springer, Cham.




Moravec, P., Minas, R., Dennis, A. R. (2018). "Fake News on Social Media: People Believe What They Want to Believe When It Makes No Sense at All," SSRN Electronic Journal (January 2018). https://doi.org/10.2139/ssrn.3269541.




Mondal, M., Silva, L. A., Benevenuto, F. (2017). "A Measurement Study of Hate Speech in Social Media," HT 2017 – Proceedings of the 28th ACM Conference on Hypertext and Social Media, pp. 85–94. (https://doi.org/10.1145/3078714.3078723).




O'Neil, C. (2016). Weapons of Math Destruction: How Big Data Increases Inequality and Threatens Democracy. Crown Publishing Group, USA.




Oeste-Reiß, S., Bittner, E., & Söllner, M. (2017). Yes You Can-Empowering Lecturers to Simulate Collaboration among Learners in the Disciplines of Problem-Solving and Critical Thinking Regardless of Class Size.




Seeber, I.; Bittner E.; Briggs, R. O.; de Vreede, T.; de Vreede, G. J.; Elkins, A.; Maier, R.; Merz, A.B.; Oeste-Reiß, S.; Randrup, N.; Schwabe, G.; Söllner, M. (2020): Machines as teammates: A research agenda on AI in team collaboration. Information & Management (57, 2).




Universal Declaration of Human Rights (UDHR), https://www.un.org/en/about-us/universal-declaration-of-human-rights




Winkler, R., Soellner, M. (2018). Unleashing the potential of chatbots in education: A state-of-the-art analysis.




Zuboff, S. (2019). The Age of Surveillance Capitalism: The Fight for a Human Future at the New Frontier of Power. New York: PublicAffairs.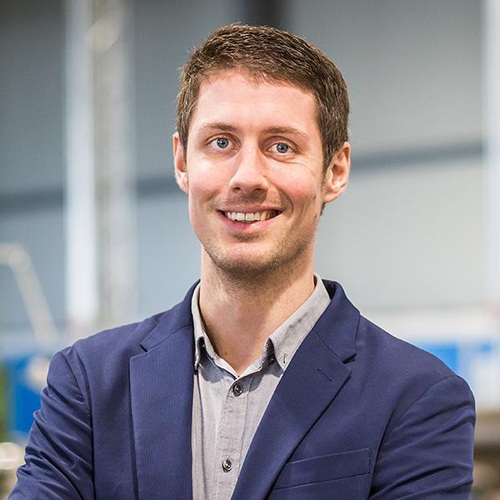 Thomas Ludwig is a professor for cyber-physical systems at the University of Siegen. His research focuses on the human-centered design of cyber-physical systems, the impact of digitalization on work structures and practices as well as explainable artificial intelligence. The application domains range from industrial contexts and the ICT support for workers at the machines to crisis management and the collaboration between emergency services and volunteers. He publishes in leading HCI and CSCW conferences and journals such as TOCHI, IJHCS, JCSCW CHI, DIS or (E)CSCW.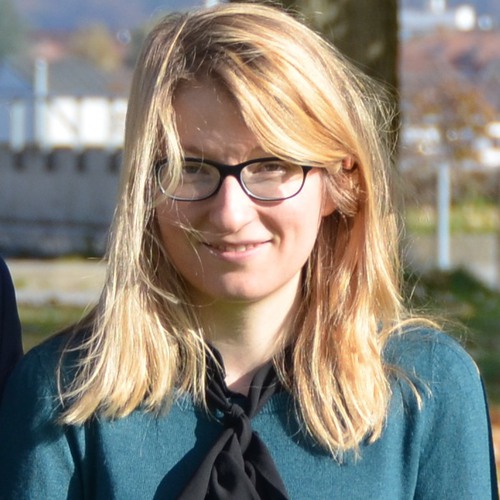 Hanna Krasnova is a Professor for Information Systems, especially Social Media and Society at the University of Potsdam, and a Director of the Weizenbaum Institute for the Networked Society – the German Internet Institute in Berlin, Germany (www.weizenbaum-institut.de). In her research, she mainly investigates the implications of Social Media use on individuals and society. From 2019-2021, she has also served as a member of the High-Tech Forum, which has a central advisory role for the German Federal Government with regard to the implementation of the High-Tech Strategy 2025 (hightech-forum.de). Hanna Krasnova is the author of over 60 research articles, which appeared in the Information Systems Research (ISR), PLOS ONE, European Journal of Information Systems (EJIS), Journal of Strategic Information Systems (JSIS), Journal of Information Technology (JIT), and other leading IS conferences and journals.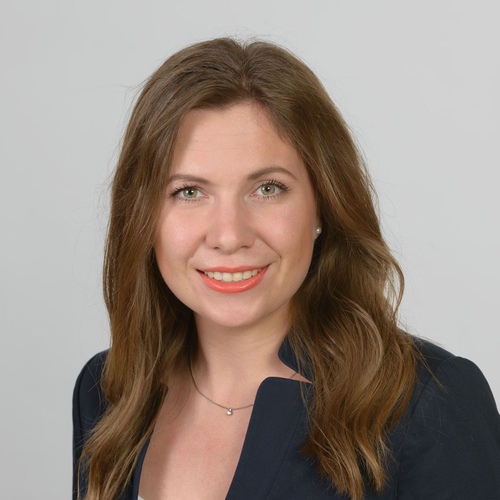 Sarah Oeste-Reiß is head of the BMBF-promoted junior research group "Hybridizing human and artificial intelligence in knowledge work (HyMeKI)" that is part of the implementation of the federal government's AI strategy and the high-tech strategy 2025. She works as postdoctoral researcher at the Information Systems Chair of the Research Center for IS Design (ITeG) at the University of Kassel, Germany. Her research focuses on collaboration engineering, human-machine collaboration, peer learning and hybrid intelligence. She publishes in journals like Information & Management or IEEE Transactions on Engineering Management and conferences like ICIS, WI, HICSS, AoM Meeting.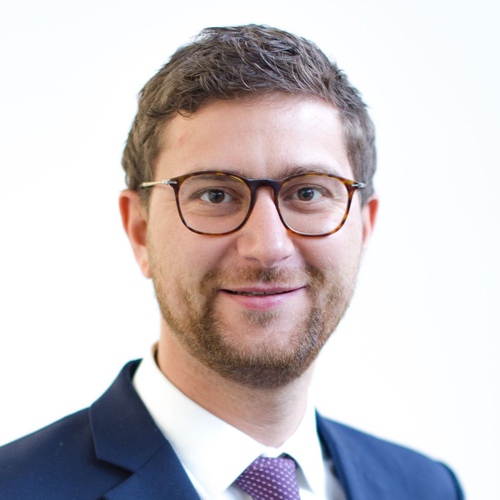 Technische Universität Dortmund
Manuel Wiesche is full professor and chair of Digital Transformation at TU Dortmund University. He graduated in Information Systems from WWU Münster and holds a doctoral degree and a habilitation degree from TUM School of Management. His research interests include IT workforce, project management, platform ecosystems, and service innovation. He publishes in leading journals such as MIS Quarterly, JIT, EJIS, IEEE TEM, or CACM. He is co-founder of the non-profit organization "Tür an Tür Digitalfabrik"; one of their projects is "Integreat", an application that provides refugees with information they need to settle in the host country.
Associate Editors
Maximilian Schreieck

 

(The Wharton School & Technische Universität München)
Florian Pethig

 

(Universität Mannheim)
Annika Baumann

 

(Universität Potsdam)
Antonia Köster

 

(Weizenbaum Institut & Universität Potsdam)
Safa'a AbuJarour

 

(Universität Potsdam)
Amina Wagner

 

(TU Darmstadt)
Olga Abramova

 

(Universität Potsdam)
Gergana Vladova

 

(Weizenbaum Institut & Universität Potsdam)
Benedict Bender

 

(Universität Potsdam)
Tatiana Ermakova

 

(Weizenbaum Institut & Fraunhofer FOKUS)
Martin Semmann

 

(Universität Hamburg)
Ulrich Bretschneider

 

(Universität Kassel)
Dominik Siemon

 

(LUT University)
Andreas Hein

 

(Technische Universität München)
Fabiano Pinatti

 

(Universität Siegen)
Jens Grossklags

 

(Technische Universität München)