WI22 panels provide a forum for gaining a better understanding of relevant issues in the information systems community through the diverse perspectives of top-notch experts and those of the audience.
When the Boss is an Algorithm: The Sunny and Shady Sides of Algorithmic Managament
22.2.2022
Children's Technology Use During the Pandemic: From Forbidden Fruit to Fast Food?
21.2.2022
Sustainable and Smart – How can products, services and their combination be designed economically and at the same time socially and ecologically?
22.2.2022
Content of the panels
Business informatics in particular deals with highly topical, visionary and correspondingly controversial issues. In the context of this year's WI theme "WI for Grand Challenges – Grand Challenges for WI", panels offer an important forum to create a better understanding of topics with high relevance for the business informatics community by including the diverse perspectives of top-class experts and the audience and to discuss innovative research questions and solution approaches based on this.
Technological progress, increasingly globalized economic competition, a growing interdependence of actors in economic competition, and societal change are just a few of the many changes that create Grand Challenges and thus raise new research questions or challenge established perspectives in business informatics. We therefore welcome panels that address these challenges, discuss novel approaches, present exciting perspectives, or build bridges to other disciplines. We also welcome panel proposals with innovative design elements that encourage interaction or the communication of content. The length of the planned panels should not exceed 90 minutes.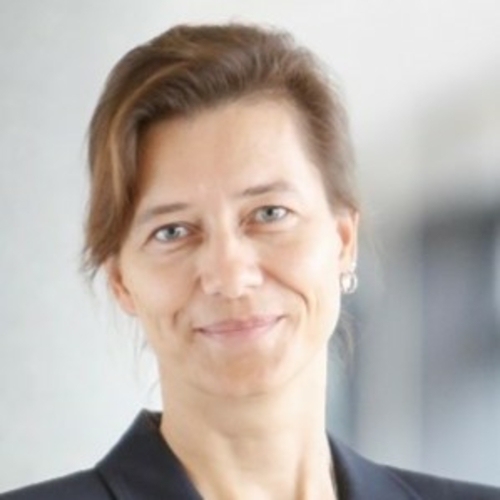 Prof. Dr. Angela Roth is a professor at the Institute of Information Systems at Friedrich-Alexander University Erlangen-Nuremberg with a focus on innovation and value creation. She leads the Open Service Lab (OSL) and researches, consults and teaches in the areas of service innovation, service systems in digital contexts and organizational competencies for service innovation. She also conducts research on interactive service innovation in livinglabs (e.g., JOSEPHS®), future work systems, and service systems engineering. Prof. Roth works closely with non-university research institutes and industry partners. She leads several research projects on Service Systems Engineering, Service Innovation and Future of Work.